PAX3 knockdown in metastatic melanoma cell lines does not reduce MITF expression.
Authors: Shujie He, Caiyun G Li, Amy Glover, Elaine Marshall, Bruce C Baguley, Michael R Eccles.
Publication: Melanoma Research. 2010 Dec 15. [Epub ahead of print].
Supplementary Figures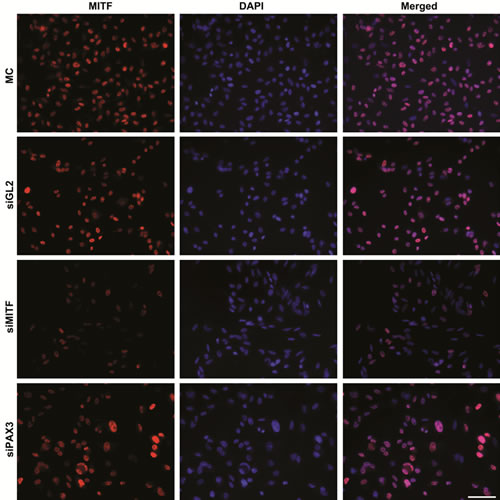 Fig. S1 Reduced expression of MITF after treatment of MITF siRNA but not of PAX3 siRNA in NZM15 cells by day 9 by immunofluorescent cellular staining. MC: media control, siGL2: luciferase siRNA, siMITF: MITF siRNA, siPAX3: PAX3 siRNA. Scale bar: 50µM.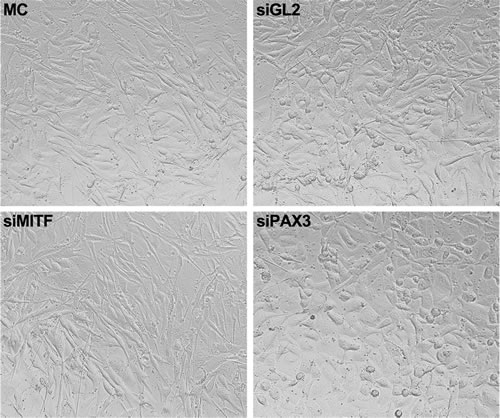 Fig. S2 Morphology changes of NZM15 cells after 4 days of treatment with MITF siRNA or PAX3 siRNA.